Kapilvastu: The number of diarrhea-infected people is increasing in Krishnanagar Municipality of Kapilvastu. The number of diarrhea patients has been on the rise since last night.
Dr. Mukesh Chaudhary of the local Shivraj Hospital, Bahadurganj, said that the number of patients coming for treatment has increased since last night. Ward no. 7, 8, 9 Infections are increasing. At present, 65 people have been admitted to the hospital and 18 others have been referred for further treatment, said Chaudhary.
According to the hospital administration, diarrhea and vomiting are on the rise in Bahadurganj, Sukhrampur, Dewangadhiya, Jamuni, Dayanagar, Vijayanagar, Jumila, and Dabra villages of the municipality.
Two people have died and hundreds are being treated in hospitals. Raj Kashyap, 5, of Krishnanagar-9 and Raprasad Kewat, 40, of Krishnanagar-8 died while undergoing treatment at a local clinic, media person Manis Gupta said quoting locals.
The health branch has stated that there is pressure on patients in the local clinic as well. So far, more than 200 people from different villages have fallen ill.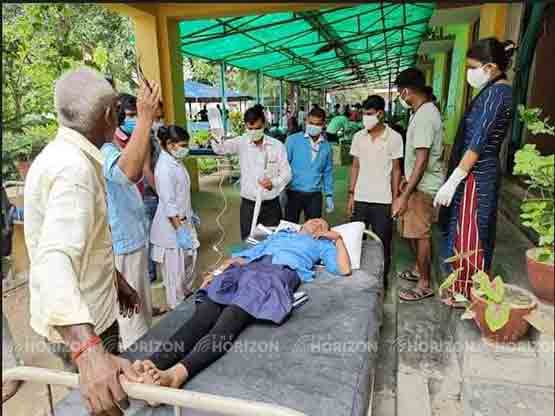 Health workers say that the outbreak of diarrhea has increased due to lack of awareness, lack of attention to sanitation, and contaminated water. It is estimated that the locals may have been fishing in the contaminated water during this time and the disease may have increased. A team of District Health Office Kapilvastu has reached Bahadugunj after the outbreak of diarrhea.
Ram Abatar Chaudhary
Select your reaction for the News