Nepal: The third district convention of the Federation of Democratic Indigenous Tribes of Nepal, Kapilvastu, has concluded. A 17-member committee led by Uma Shankar Tharu has been selected by the convention of the people's organization close to the CPN-UML held on Saturday.
According to the organizers, Bindra Bahadur Gurung has been selected as the vice-chairman, Kul Bahadur Saemai as the secretary, Bir Singh as the joint secretary and Manju Tharu as the treasurer.
CPN-UML central member and Kapilvastu district in-charge Bal Ram Adhikari said that all should be united to make the party strong. Stating that the Federation of Democratic Indigenous Peoples will play an important role in the upcoming election, he said that the arts, culture, and identity of the indigenous tribes should be preserved. As the UML is the only party to achieve its rights, it is necessary to make it prosperous, said the officer-in-charge.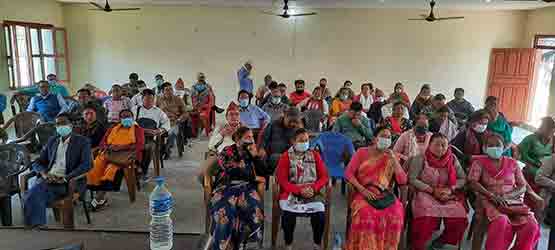 He shed light on the political situation in the country and the current affairs and activities of the party. Giving best wishes to the office bearers of the newly formed committee, the official urged all to be united.
Ram Abatar Chaudhary
Select your reaction for the News