Shivraj, Kapilvastu: A 15-bed hospital is to be constructed under Shivaraj Municipality of Kapilvastu, Nepal. It is said that the number of landowners for charity is increasing after the municipality informed the citizens to build the hospital.
Tikaram Pandey will provide land in Shivraj Municiplaity Ward No. 2, Ishwari Pandey in the same municipality of Kudarbetwa will provide the land.
The meeting of the Municipality working committee will discuss the issue of land acquisition in Chandrauta area and if not, a hospital will be built in Shivaraj- 2, said Netra Raj Adhikari.
On Wednesday, 10 people in Shivaraj Municipality-5, Chandrauta had reached the municipality saying that they would provide land for the construction of a 10 Kattha hospital at the rate of one block per person.
They are willing to give land in the area of Persia, about 600 meters south of the current office of Shivraj Municipality, said the municipality chief.
Chief Administrative Officer Ganesh Prasad Aryal said that the landlords are willing to provide land in three places for the construction of the hospital. He said that discussions are underway on which place to choose. Official Aryal also said that the municipality will decide the location to suit the citizens.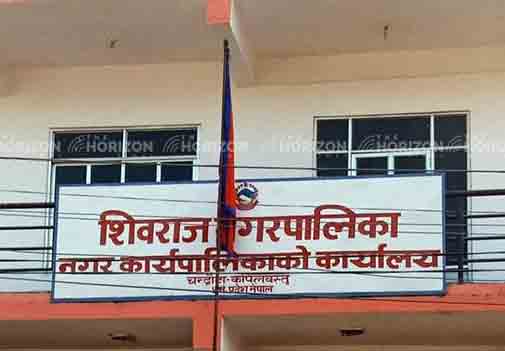 He said that the construction work of the hospital will be started in 078-079 BS by passing the land by mid-July.
According to a local, a team of 10 people, including Mohammad Taufiq Khan, has decided to give land worth NRs 40 million.
While there is a dispute over the construction of the Shivraj Municipal Office building, the residents have urged not to dispute the construction of the hospital again.
Ram Abatar Chaudhary
Select your reaction for the News